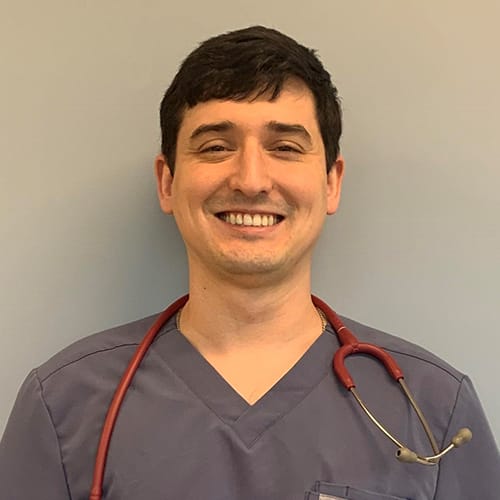 Dr. Salvatore Millington
Dr. Millington is from northern Maryland. He received a Bachelors of Science in Animal Science with a minor in Spanish language and culture from the University of Maryland, College Park in 2016. He then received his Doctorate of Veterinary Medicine from the Virginia Maryland College of Veterinary Medicine in 2020. Dr. Millington worked as an ambulatory mixed animal practitioner for 2 years before joining the team at Rossmoyne. He enjoys being able to support his community in whatever ways he can.
When he is not working, Dr. Millington enjoys spending time with his family, reading, and traveling. His home is anything but quiet with his large dog Hamilton and small cat Ouija.
VMCVM, Class of 2020