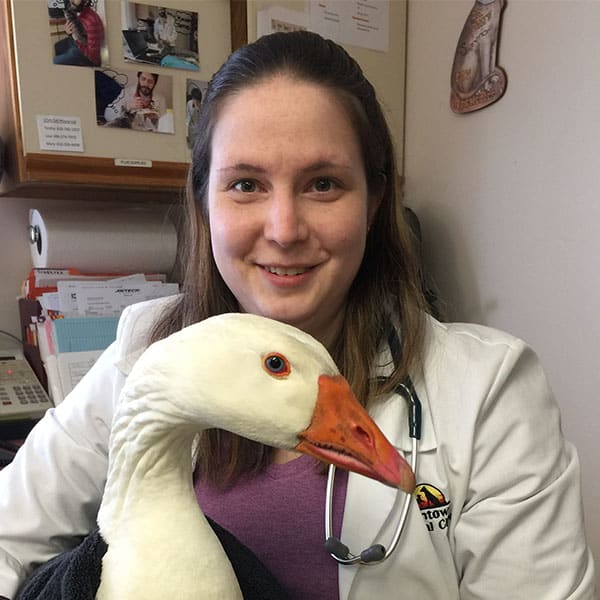 Dr. Lora Mengle
Dr. Lora Mengle is a Pennsylvania native who graduated from Miami University of Oxford, OH in 2007 with a Bachelor of Science in Zoology and a minor in flute music performance. She received her Doctorate of Veterinary Medicine from Ross University in 2012 and graduated with high honors. Since graduation, Dr. Mengle has practiced in both small animal general practice, and emergency medicine, and has done extensive relief work.
Her professional interests include surgery, dentistry, ultrasound, emergency medicine, and exotic animal medicine. She is a member of the Association of Avian Veterinarians, Association of Reptile and Amphibian Veterinarians, Association of Exotic Mammals Veterinarians, International Veterinary and Emergency Critical Care Society, the American Veterinary Medical Association, and the Pennsylvania Veterinary Medical Association.

Outside of work, she enjoys fishing, jewelry making, knitting, and yoga. She resides with a blue-fronted amazon named Rasta and parrotlet named Yoshi.