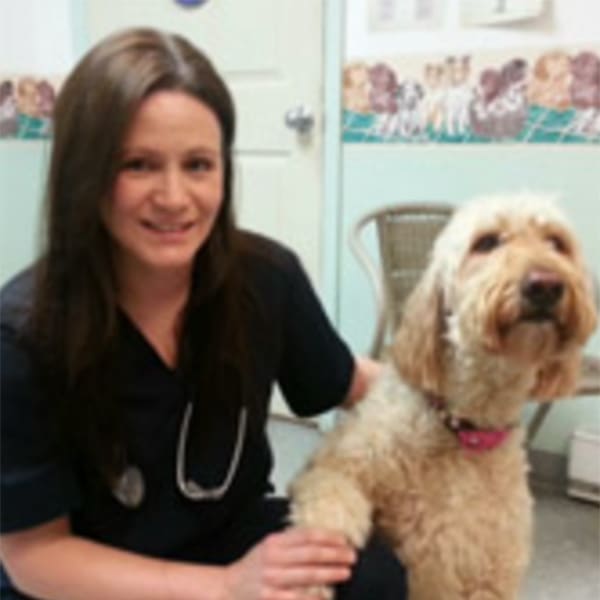 Dr. Kimberly Ferretti
Raised in Northern New Jersey, Dr. Kimberly Ferretti earned her B.S. in Biology at James Madison University in 1996, followed by her D.V.M. at Virginia-Maryland Regional College of Veterinary Medicine in 2006. Between her degrees, she worked in the veterinary field as both an emergency technician and feline specialty technician in Washington, D.C. area for six years. Upon graduating from veterinary school, she moved to the Central Pennsylvania area.
She has worked as a general practitioner and an emergency clinician for almost 12 years. Her veterinary interests include neurology, ophthalmology, critical care, and clinical pathology.
When Dr. Ferretti isn't practicing veterinary medicine, she enjoys reading, movies, traveling, and sports – especially the New York Yankees and Penn State Ice Hockey. She lives in Millheim with her two children, a cat named Fletch, three hounds and a french bulldog.